Singer Songwriter Ben Clock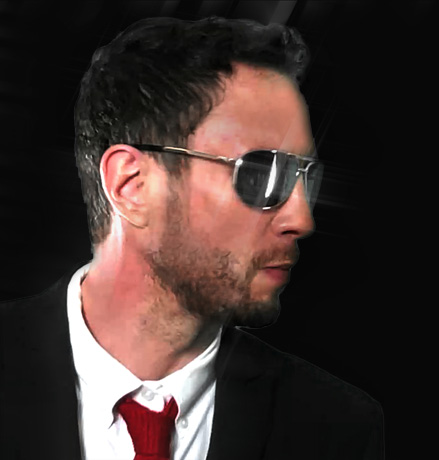 Ben Clock began expressing experiences through musical artistry while being raised in a small Colorado mountain town. Now one of Colorado's most talented native singer-songwriters and music producers, Clock says he draws most of his solo artist inspiration from a mixture of Electronic Dance Music (EDM), live Funk instrumentation and melodic vocals. Clock has gained a great amount of exposure performing at The Blue Bird Theatre, The Fox Theatre, The Starlight concert venue, Marquis Theater, and more.
Clock began singing and performing at the age of 6 and is well versed in piano, drums, guitar, bass and saxophone. Clock's first all original album debuted at the age of 13 and he soon found his way into music technology, integrating his live instrumental performances with sequencers, synths and samplers.
Clock has gained a wealth of experience performing and working in different genres including EDM, Funk, Reggae, Rock and Pop. He started singing and playing different instruments in pop and hard rock cover bands, as well as various jazz groups as pianist. Clock landed a music scholarship to prestigious Lamont School of Music at The University of Denver, where he attained his Bachelor of Music in Commercial Music Composition and Jazz Performance. During this time Clock became the official keyboardist and co-writer for reggae band Jah Creation, around the same time he started writing for his own self-selected band to perform his solo artist work which included writing charts for his own horn section. He was the writer and bandleader for hard hitting funk band InFunktion and later started writing and playing keys for funk jam band East Colfax All Stars (who held residency at Sancho's Broken Arrow). He has continued to return to his solo career throughout, and all of these experiences have helped to mold, shape and refine what is now the artist "Ben Clock".
In 2012 Clock says he made a pinnacle change in his musical direction and decided to take all of his solo music distribution offline. A move Clock says he now regrets. "It wasn't really so much a change in musical style, but and change in attitude." he states, and plans to re-release some of these pieces.
Clock continues to sound design, compose, perform, record, engineer, arrange and produce all original music. His current releases are colored by his mastery of instruments, crossing genres, and combining real instruments and musicians with electronic music, making each one of his pieces an exciting listening journey and capturing the ears of new listeners daily.
Clock is also a music curator for the Spotify playlist Dance Funk Hits
HEAR MORE, SEE MORE, FEEL MORE