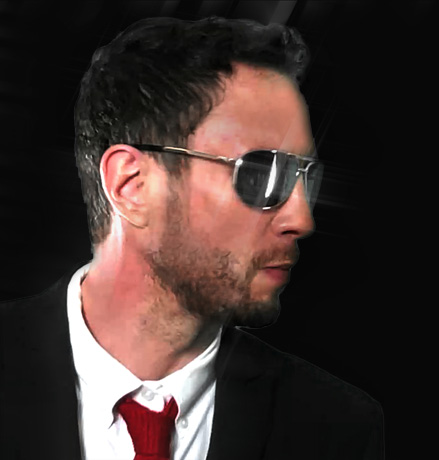 "I strive to create that feeling when you're a kid with so much unbound energy that nobody can stop you or bring you down. My goal is to create memorable dance vibes with funk driven riffs and melodic vocals… all with the goal of taking you out of your element and escaping the woes of the day… and if not just for a second, you will feel that unbound energy, where everything is new, exciting, passion flows, and dreams are within reach. I strive every day of my life to keep this feeling alive and invigorate others to feel the same. This is what gets me out of bed every single day."
Ben Clock is a musical artist and music producer who combines funk, disco, and electronic dance music (EDM). He began expressing experiences through musical artistry while being raised in a small Colorado mountain town. Clock began singing and performing at the age of 6 and is a well versed keyboardist, drummer, guitarist, bassist, and saxophonist. Clock's first all originally composed album debuted at the age of 13 and he soon found his way into music technology, integrating his live instrumental performances with sequencers, synths and samplers. He has gained a wealth of experience performing and working in different genres including EDM, Funk, Reggae, Rock and Pop. Clock has a Bachelor of Music in Music Composition and Jazz Performance. Clock has written and performed for reggae band Jah Creation, funk band InFunktion, and jam band East Colfax All Stars. He has continued to return to his solo career throughout, and all of these experiences have helped to mold, shape and refine what is now Ben Clock the artist.
In 2012 Clock says he made a pinnacle change in his musical direction and decided to take all of his solo music distribution offline. A move Clock says he now regrets. "It wasn't really so much a change in musical style, but and change in attitude" and he plans to re-release some of this music.
Clock continues to sound design, compose, perform, record, engineer, arrange and produce all original music from the ground up. His current releases are colored by his mastery of instruments, crossing genres, and combining electronic music with live musicians, making each one of his pieces an exciting listening journey.