3001 view(s)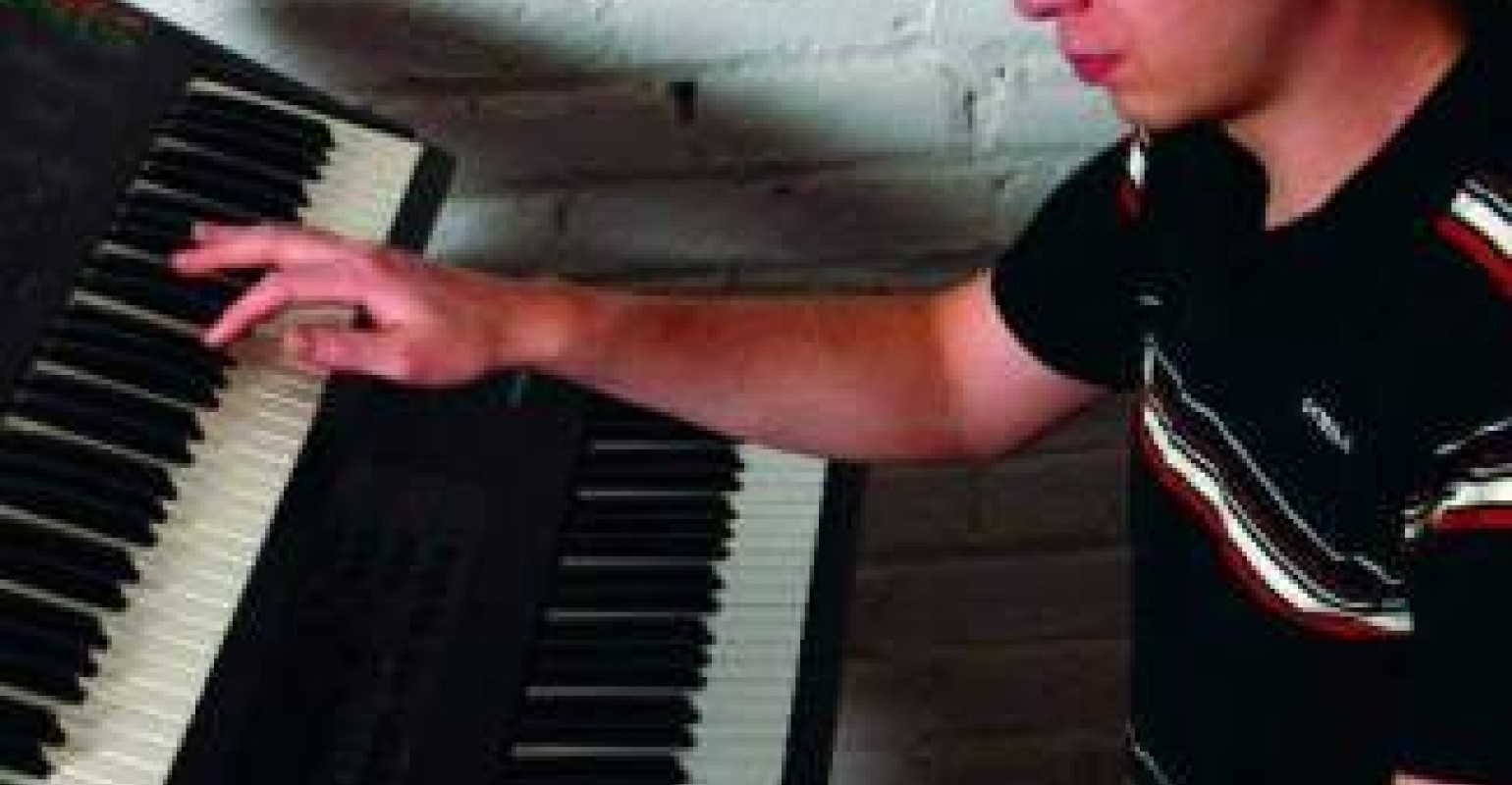 Originally posted on VailDaily.com
When most of his classmates were learning their letters and numbers, Ben Clock was experimenting with musical notes.
His mom, Judy Clock, recalls the day six-year-old Ben became entranced with the song, "We are the World." His father, Robert, off-handedly suggested that Ben play the song on the guitar. Problem was, Ben didn't really know how to play his father's 12-string guitar. Still, shortly afterward, he amazed his parents by picking the entire song out by memory, with perfect pitch.
"He's always known he wanted to do music," Judy says.
Today, the grown-up Ben has fulfilled that early promise, and is on the verge of taking it to an exciting new level. He has a his own recording studio, and has just released a limited CD (or EP) entitled "Tick."
Clock and his younger brother, Oliver, also a part-time musician and lead guitarist, grew up in Eagle. His parents operate "The Hitching Post" bed and breakfast in the historical house Ben grew up in.
The house was usually filled with music. Robert plays the piano by ear, and Judy plays the flute. Clock began experimenting on the piano as well. When he was a first grader, his parents got him into piano lessons. When Ben was in high school, the Clocks acquired a grand piano and fixed up a music room.
"It came very naturally for him. It was very easy, you could just tell," recalls Judy. While Ben would put up with academics and do his best, he lived for music. By middle school, he was playing the alto sax. By age 13, he had his first home-recorded acoustic piano album.
He began exploring musical technology, using sequencers and synths.
At Eagle Valley High School Clock took up percussion instruments, and played with the EVHS band for two years. He picked up the electric guitar and played in bands at parties and special occasions outside of school.
Clock credits three local teachers in particular with helping him shape and explore his musical talents. In middle school, teacher Rimas Vitatis helped Clock learn a Beethoven piece to audition for a concert.
In high school, band leader Carmen Domek helped Clock build upon his unique musical strengths.
"She was a great inspiration," he says. "She was able to determine what elements of your music were part of you, and draw out those elements and push you to what you were really good at."
His love of playing music was only matched with his love for singing and writing it.
Clock's main focus was always piano. About the time he entered high school, he began taking lessons from Vail pianist Peter Vavra.
Vavra helped him with his music, and with the interviews and audition that got Clock into the University of Denver. They sat down and came up with a four-year plan, which helped get Clock admitted to DU's Lamont School of Music, with a substantial scholarship tied to classical studies.
"Classical was kind of a really good base and stepping ground for moving into more of the jazz and improvisation and theory of music," he observes.
But it was the improvisational nature of jazz music that continued to draw him.
He played in a in a college jazz combo band, and sang with DU's chorale. He also performed in bands outside of school, including Jah Creation, a popular local reggae group, and with the East Colfax All Stars.
He ended up with a Bachelor's of Arts degree in Commercial Music Composition, with an emphasis in Jazz Performance.
After college, he moved into a place in Denver with a fellow musician and Eagle local Allen Burki. Together, the duo created a band called InFunktion. Burki and Clock co-wrote the group's music, which was a blend of funk, jazz fusion and improv. Clock also did all the group's promotion and worked as its agent, too.
Among the many venues Clock has performed are The Blue Bird Theater in Denver, The Fox Theatre in Boulder and The Starlight in Fort Collins.
After nearly four years with the group, Clock, whose works as a web designer, decided to become a solo artist.
"It's always been my goal. It kind of took all the elements that I've learned," says Clock. He created a recording studio in his home.
"Tick" is his first professionally produced, limited run EP, and available only through his Web site. It was three years in the making.
Clock has always eschewed strict classifications of his musical style. He describes it as alternative, but only in the broader sense. Although some professional mentors and colleagues have compared his style to numerous artists, from Steely Dan to Nine Inch Nails, he says many influences have helped shape his music. Included in those influences are Prince, U2, Peter Gabriel, and more recently, The Killers and Weezer.
"My tastes in music have kind of changed throughout my career. But I've always known that I wanted to write and perform music," he says.
His fluid style embraces improvisation and jazz elements in a sort of rock alternative blend.
"It's the style of Ben Clock," he said.
His musical knowledge lends depth to his compositions. His lyrical talents are often thought provoking.
Clock states that many of his songs are kind of organic in nature, exploring "the kind of things everybody in life kind of goes through and can in some way associate with." For instance, on the CD "Tick," the song, "Puppet," is about reminiscing about things which have happened throughout his life, particularly growing up with friends.
"We were all kind of questioning this society, and what we want to be a part of," he explains. Still, he adds, his music is never about trying to tell others what to think or how to feel. "I try to leave it open to interpretation."