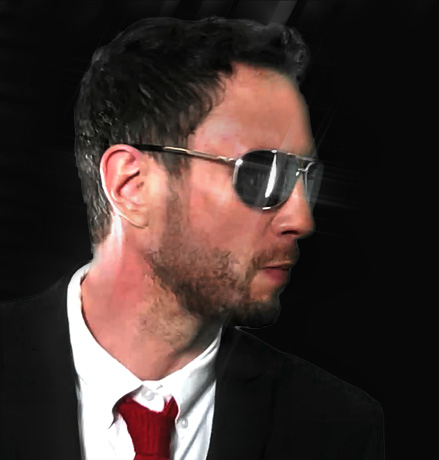 Ben Clock ~ "I strive to create that feeling when you're a kid with so much unbound energy that nobody can stop you or bring you down. My goal is to create memorable dance vibes with funk driven riffs and catchy melodic vocals, all with the goal of taking you out of your element and escaping the woes of the day. And if not just for a second, you will feel that unbound energy; where everything is new, exciting, passion flows, and dreams are within reach. I strive every day of my life to keep this feeling alive and invigorate others to feel the same."
Ben Clock is an American singer-songwriter, musician, multi-instrumentalist, music producer, and music video producer. Clock began expressing experiences through musical artistry and performing live as a vocalist and pianist at the age of 6 in his small Colorado mountain town. As an instrumentalist, he is primarily a keyboardist, but he is also a well versed drummer, guitarist, bassist, and saxophonist. Clock's first all originally composed album debuted at the age of 13 and he soon found his way into electronic music, integrating his live instrumental performances with sequencers, synths and samplers, "but I never use pre-recorded loops like many DJ producers rely on" Ben Clock states. "And no samples are used from other artists. Every instrument is played live when I record and every bar is slightly different. Even my electronic drums are performed live on an electronic drum kit. This makes a huge difference in the overall sound and produces a more live and human feel." Clock has also gained a wealth of experience as a music video producer; producing music videos for himself as well as other artist.
Clock has gained much exposure performing at The Blue Bird Theatre, The Fox Theatre, The Starlight concert venue, Marquis Theater, and other live music venues. He has a great amount of experience working in different genres including Funk, Reggae, Rock, Pop, while utilizing elements of EDM (Electronic Dance Music); particularly utilizing drum sounds inspired by electronic music. Clock has a Bachelor of Music in Music Composition and Jazz Piano Performance. He has written and performed as a vocalist and keyboardist for funk band InFunktion, reggae band Jah Creation, and jam band East Colfax All Stars. All this leading back to his solo artist and producer career while utilizing all of these experiences to help mold, shape and refine what is now "Ben Clock".
Clock continues to sound design, compose, perform, record, engineer, arrange and produce all original music from the ground up. His tracks are always colored by his mastery of instruments, crossing genres, and combining electronic music with live musicians, making each one of his pieces an exciting listening journey.
Hear More, See More, Feel More at: https://www.benclock.com/